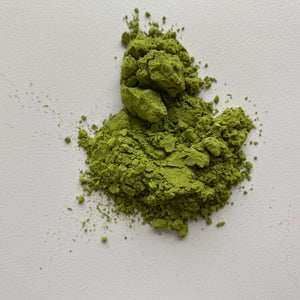 Matcha is a tea grown in the shade in Japan and picked when the leaves are new and bright green, it is then dried and ground into a powder.
Among the many uses of tea in this form the most common is as a beverage with milk.
To make matcha at home, take half a teaspoon of matcha and about 1 oz of water and whisk until it becomes smooth. Then add 8-10oz milk and sweeten to preference.
We are happy to share where we source our matcha powder. If curious, send us a message.